Do you have a dental emergency or need to see an after-hours dentist in Perth?
Accidents can and do happen, as we all know. A cracked tooth, a loose filling, or a toothache can all cause discomfort and anxiety. These unforeseen incidences frequently occur outside of typical work hours.
If you believe you have a dental problem that requires urgent attention, contact our dental clinic in Tuart Hill for an emergency dentist. We are open after hours and Saturdays with emergency slots set aside everyday, so our dentists can attend to your emergency. At Tuart Hill Dental, our dentists are committed to treating your dental pain as quickly as possible.
Emergency dentist Perth WA
Whether your dental emergency is caused by an accident (like a knocked out or broken tooth) or you are experiencing sudden tooth pain, the friendly team at Tuart Hill Dental in Perth is here to help. When it comes to dental issues, it's always important to seek help right away so that we can identify the cause of your problems and come up with the best solution for you.
Contact Tuart Hill Dental for emergency dental care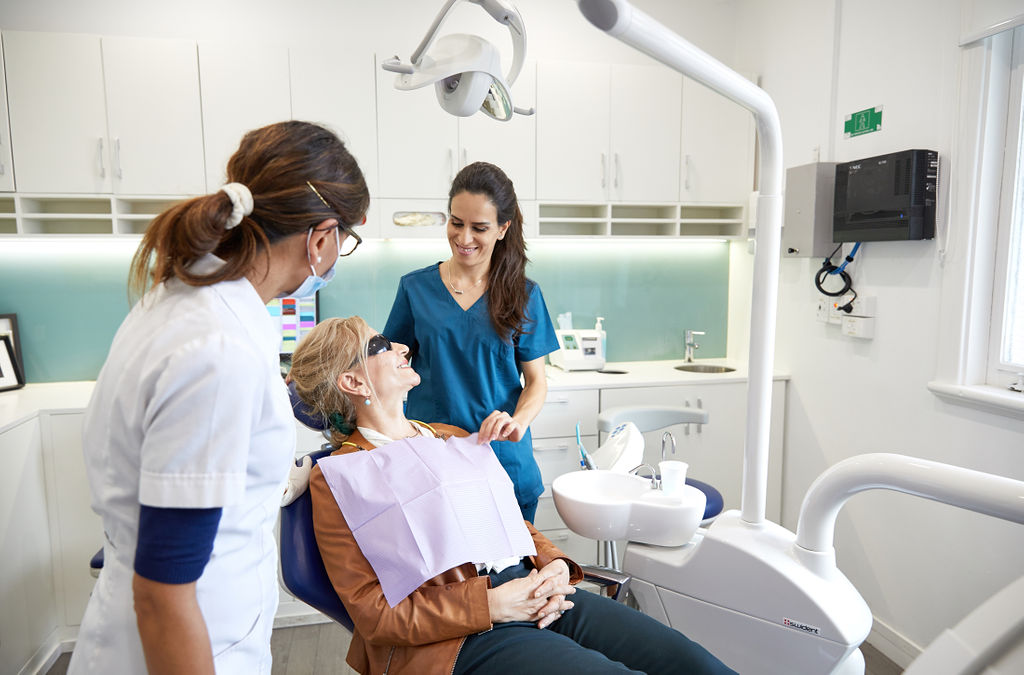 Please contact us right away on 9349 3006 if you have a dental emergency or require after-hours dental care in Perth. As a result, you will be able to:
Reduce the amount of harm to the tissues involved.
Prevent serious effects from developing.
Increase the likelihood of a minimally intrusive treatment.
Not sure if your dental issues are urgent? Call Tuart Hill Dental in Perth on 9349 3006 for guidance on whether or not you should seek emergency dental care.
Common types of dental emergencies
Here are some frequent dental emergencies that will require emergency dental treatment, along with some tips on what you can do until you visit a dentist.
Trauma (tooth fracture, bone fracture, lip and gum lacerations, knocked out/avulsed tooth) - It's crucial to schedule an appointment with our emergency dentist as soon as possible. The sooner a knocked out tooth is re-implanted, the higher the chances of a successful recovery.
Toothache - Sharp or throbbing, on/off or constant, localised or referred to jaws: Rinse with warm water and floss the affected region to eliminate any debris. If the discomfort persists, please contact our emergency dentist in Perth as soon as possible.
Gum abscess or swelling - If you have a gum abscess or swelling, call our after-hours emergency dentist right away. Once the region has been examined, we will be able to prescribe pain relief and/or medicines to treat the infection and design a treatment plan.
Broken tooth - Any visible injury to a tooth should be treated right away. Chips or fractures in the tooth's live tissue might cause difficulties in the future. To avoid further damage, make an appointment with one of our Perth dentists.
Lost filling or crown - Because exposed tooth tissue is typically sensitive to temperature, pressure, and air, it can be painful if a filling or crown comes out. If you lose a crown, keep it secure and schedule an appointment as soon as possible.
Wisdom tooth pain -Apply an ice pack to the outside of your face for 20 minutes to minimise swelling. Repeat as necessary. You can also rinse your mouth out every 2 to 3 hours with warm salty water.
Sore gums, ulcer or blisters -If you experience painful mouth ulcers or blisters that last longer than 2 weeks or they keep coming back, we recommend making an appointment to see our after-hours dentist as soon as possible.
Tooth pain home remedies
If you can't reach our dental staff right away, try some of these simple home treatments to get some pain relief before your visit. Your case may differ, and the information below is not medical advice. You may need to visit a dentist right away depending on the severity of your jaw, oral, or dental discomfort.
Pain medication - When the discomfort is intense or you're having trouble sleeping, pain relief medication such as paracetamol or aspirin can help.
Apply ice or a cold compress - To alleviate pain, apply a cold compress or ice pack to the affected side of your face. Toothaches usually create heightened temperature sensitivity, so don't put ice directly on your tooth.
Salt water rinse - Salt water aids in the removal of germs from the mouth and may assist to reduce swelling. Add a quarter to half a teaspoon of salt into warm water and gargle for five seconds or more. Make sure not to swallow any of the water.
Emergency dental services
Dental emergencies can be a traumatic experience. Our staff is aware of this and strives to make the experience as pleasant as possible. Depending on your needs, we can give stress relief and sedation or sleep dentistry.
Call 9349 3006 to arrange an emergency dentist at Tuart Hill Dental.
Emergency dentist Perth - Directions
Located conveniently in the heart of Tuart Hill in Perth, Tuart Hill Dental is committed to providing exceptional dental care to patients in the local area as well as the wider Perth region.
A custom-made mouthguard should be considered an essential part of any sports kit for both adults and children who participate in any contact sport or activity where there is a risk of facial injury.
Discover more

Mouthguards
At Tuart Hill Dental we will strive to improve your oral health by offering a wide range of dental services that will give you the best possible outcome at the lowest price possible.
Discover more

General dentistry
If you're looking for a children's dentist in Perth consult Tuart Hill Dental. Our professional and caring team will help and direct your children through their three main stages of dental development.
Discover more

Children's dentistry
Accepted health funds / Medicare schemes